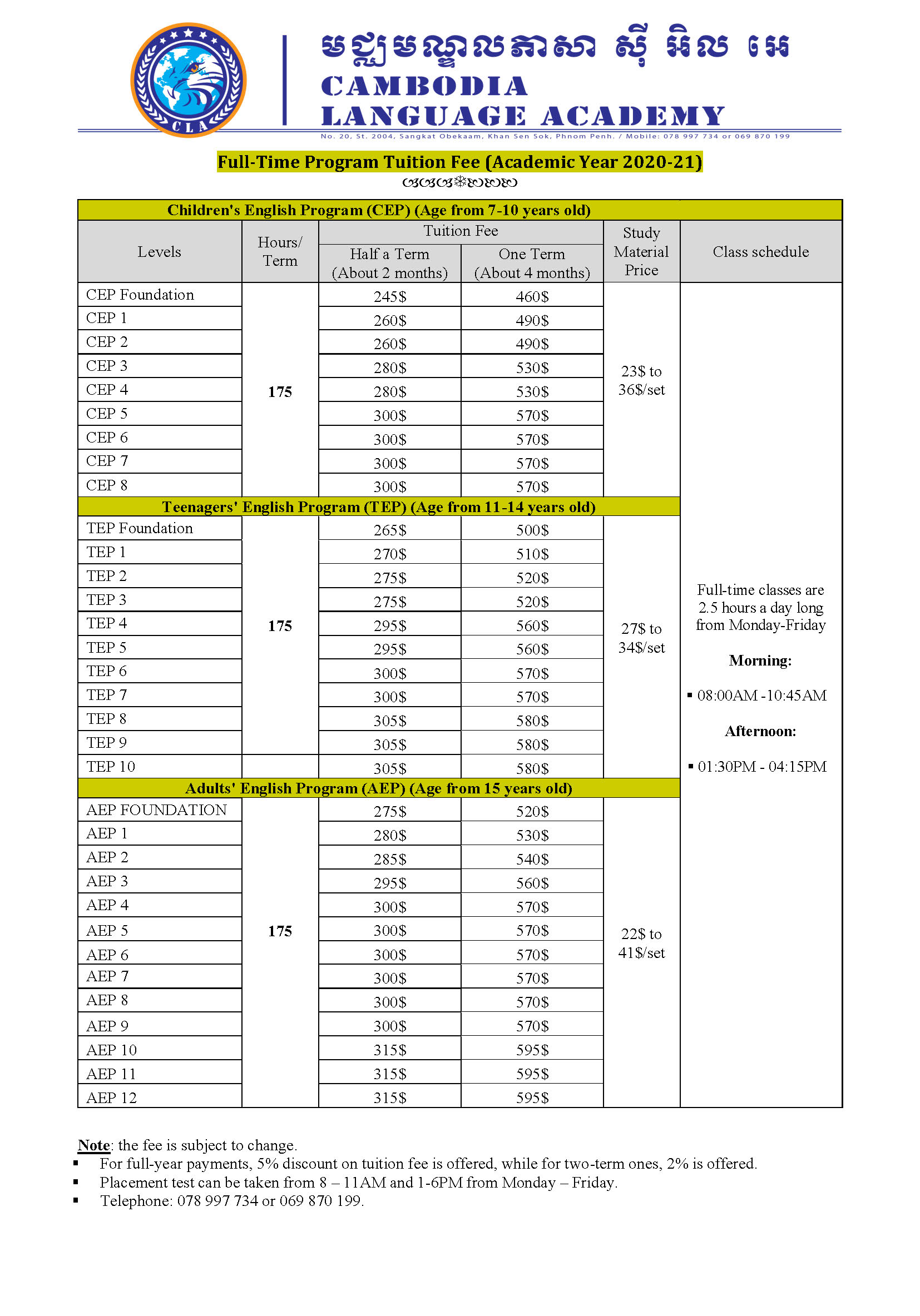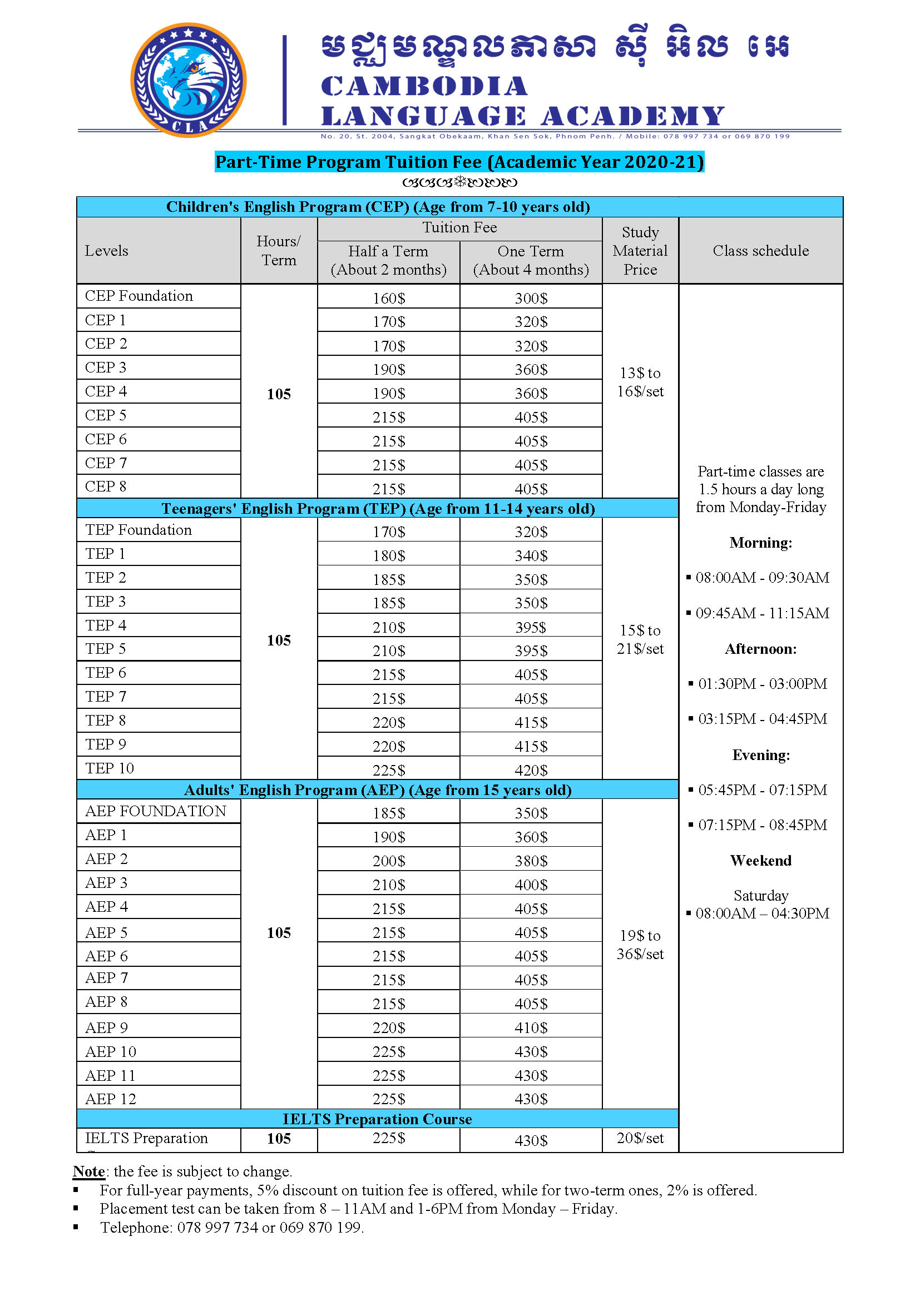 Explanation of School Fee for Academic Year 2020 / 2021
General
For full-year payments, a 5% discount on tuition fee is offered, while for two-term payments, 2% is offered. Other tuition fee discounts will not be applied in conjunction with these discounts.

Tuition fee discount of 5% for second child, 15% for third child, and 20% for fourth child.

The school is not responsible for any loss or damage of devices.

Tuition fees are not refundable nor are they transferable.